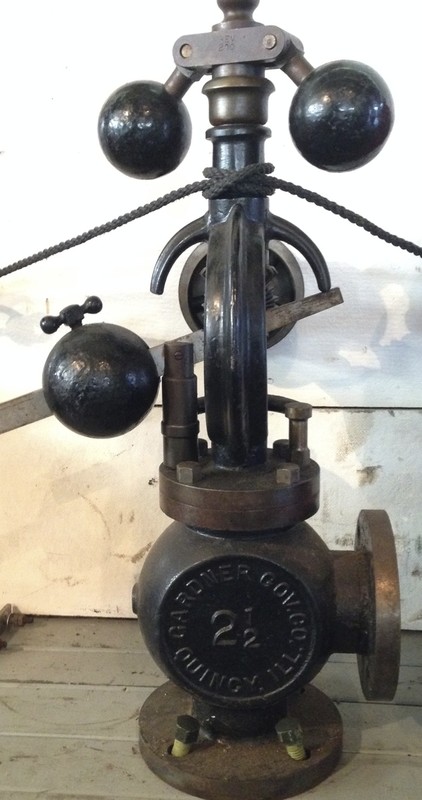 This governor was built by the Gardner Governor Co. of Quincy, Illinois.
→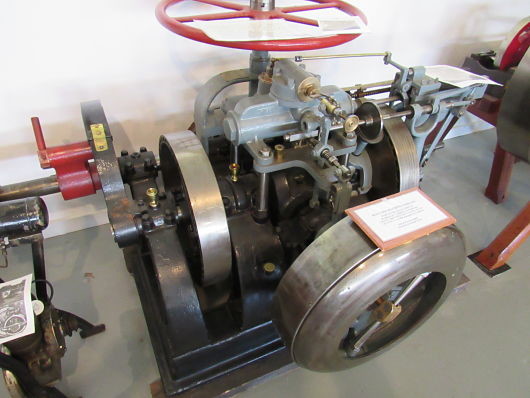 This Lombard Governor controlled the speed of the hydraulic turbine of the Arctic Mill on the south branch of the Pawtuxet. This one is a gift of Warren Galkin who replaced it with a modern cross flow turbine driving an alternator which pumps electricity into the grid.
→
This Sargent governor was built for a Rice & Sargent engine by the Providence Engineering Works, Providence, RI.
→