We recently had a call from the Westerly Public Library, where a patron had arrived with a recording made on a wire recorder. He thought the spool of wire might contain a speech by President Harry S. Truman. The librarian wondered whether the museum might have a wire recorder that could be used to play back the recording.
When the volunteers got together the following Thursday we scoured the storerooms, and found two very different machines. It was looking a lot like VHS vs. Betamax.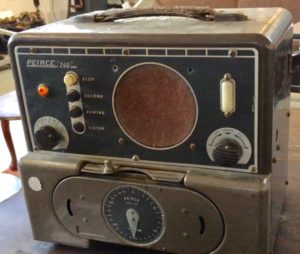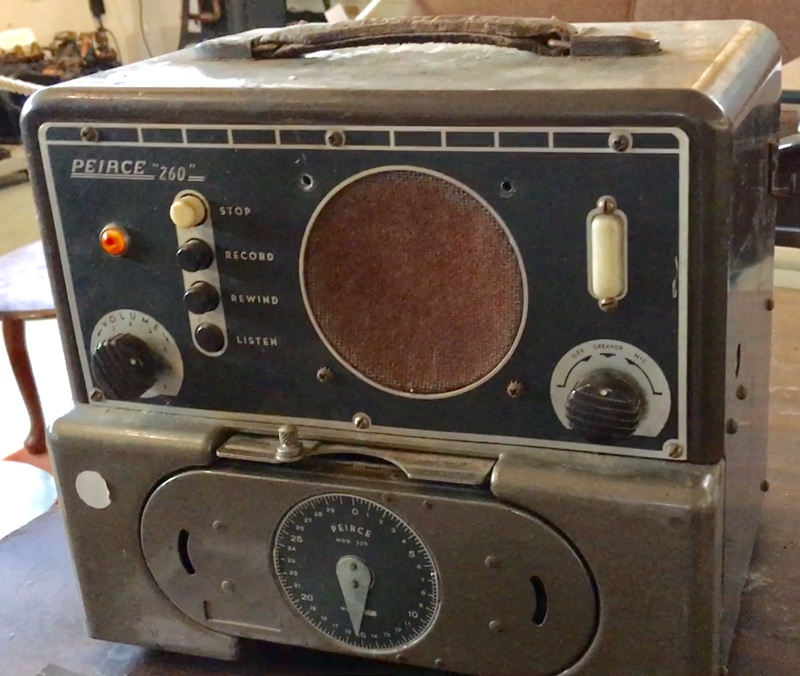 The first, a Peirce 260, uses a cartridge with the wire spools sealed inside. The cartridge is complicated, with internal gearing to drive a "how much time is left" indicator and a toggle that flips when the recorder reaches the end of the wire. To our surprise, all four tubes lit up and the drive motor worked. Unfortunately, it went forward but wouldn't rewind.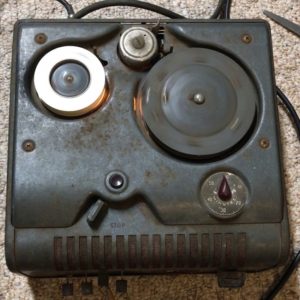 The second machine, a Webster-Chicago 228, looks like a reel-to-reel tape recorder but with small spools and wire in place of the tape. Its tubes all lit, too, and we listened to a cowboy crooner sing about his broken heart for a bit before the wire broke and sproinged all over the table. It turned out this was the right device.
Craig Moody worked with the librarian and then her patron, and the recorded spool fit right on the Webster-Chicago recorder. Craig played the wire recording and recorded a half-hour of audio. Click on any title to play that clip.