The Original Old Fashioned YANKEE STEAM-UP
NEW ENGLAND'S OLDEST ENGINE SHOW
New England Wireless & Steam Museum
1300 Frenchtown Road • East Greenwich • RI 02818
Saturday, 29 September 2018 • 9:00 am – 4:00 pm
Admission: $15 – $7 students • Plenty of free parking • Food available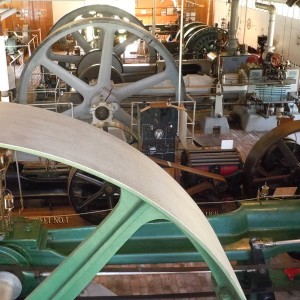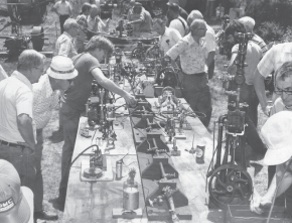 Featuring
Huge historic Rhode Island steam engines restored to running condition and operating on live steam! These engines represent Rhode Island's legacy as an industrial power in manufacturing.
Model and small engines running on steam, gasoline and compressed air.
Antique autos, launches, maybe even a popcorn machine.
The Massie 'PJ' Station and the museum's extensive wireless collection.
Exhibitors
FREE ADMISSION
Your ingenious relics and your exquisite models make the show.
Steam, gas, diesel, hot air or electric. Engines, intriguing mechanical devices, antique autos & motorcycles, boats, steam bicycles.
Help make this a dynamic display!