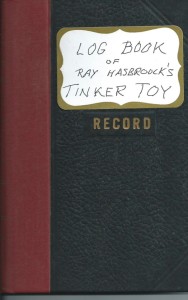 LOG BOOK OF Steam Launch "TINKERTOY"
The decision to build "Tinkertoy" was made in July of 1983 after viewing the all aluminum Sport Boat again being made available by Grumman. The boat is 15 feet Long, 43″ Beam, 100 Lb. Weight.
…The boat was delivered in August 1983. Work actually started on the boiler in Nov. 1983.